Theatre Dance Council International TDCI
Registered Charity No 289965
A non profit organisation committed to the development and promotion of Theatre Dance Disciplines for the
benefit of Dance Teachers and their Students. The inaugural meeting was held at the Arts Theatre Club,
London on 28th April 1958 and chaired by Mr Arthur H. Franks, Editor of the Dancing Times. © TDCI



TDCI National Scholarship Awards
& Master Classes
Ballet ~ Tap ~ Modern
Age Groups:
•
Junior (10 to 13 yrs)
•
Senior (14 to 17yrs)
For further Details Contact:
Organiser. Mr Chris Booth
"Arkledge House"
41 Howey Lane
Frodsham
Cheshire WA6 6DD
generalsecretary@tdci.org.uk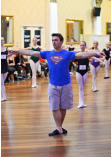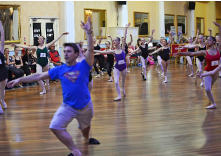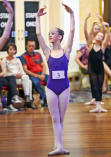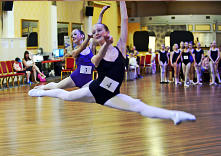 Scholarship Winners prize money (which is lodged with their teacher for
additional training, lessons etc. ) is kindly donated by the TDCI Member
Associations which are the ADA, ABD, IDTA, SDTA, NCDTA and UTD.
TDCI National Scholarships 2014
Sponsored by the UTD
TDCI

SCHOLARSHIP WINNERS 2015 ADJUDICATOR; MR WAYNE SLEEP
ADDITIONAL SPONSORSHIP BY THE ADFP
Lynn Gibbs - General Secretary
13 PHOENIX HOUSE, HEMLOCK PARK,
HYSSOP CLOSE, CANNOCK, WS11 7GA
Tel; 01543 577440 email; mail@adfp.co.uk
TROPHIES SPONSORED BY THE United Teachers of Dance
2019 Winners with TDCI President, Gae Sowerby and Adjudicator, Matthew Croke
TDCI SCHOLARSHIPS FRIDAY 6TH AUGUST 2021.